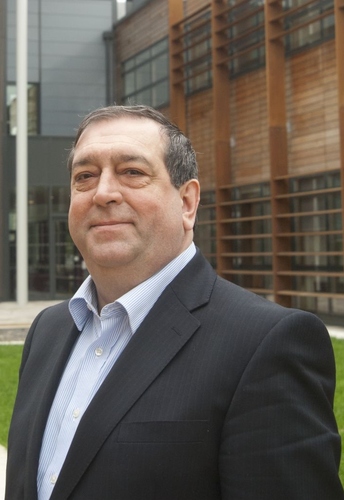 Dr. Tim King works as an independent consultant based in the UK concentrating on performing technical due diligence in software, storage and telecommunication fields.
Tim provides advice to venture capital firms who are considering making an investment; to companies seeking funding and to companies considering an acquisition.
If you would like to know more just give him a call on 01291 642040 or drop an email to tim@tim-king.com
He provides expert opinion on the ownership of intellectual property rights (IPR) to software companies, and offers help on filing suitable patents as well as advising on defending patent infringement cases. This is all handled through his company TJJ Ltd.
He also helps with all aspects of strategic business advice to companies large and small.
Experience
Tim has more than 35 years experience in computing, starting with a Ph.D. at Cambridge University in the 70's where he wrote one of world's first relational databases. He then moved on to early games computers - he wrote the operating system AmigaDOS for the Amiga. Later he became involved in parallel operating systems and novel architecture processors (remember the Transputer?) and more recently he has covered:
Technical due diligence for venture capitalists
Cash-raising options and execution for young companies
Patent infringement and IPR trategy
Technical review for large government projects
Strategy and advice for start-ups and large organisations
Evaluation of large and often over-running software projects
He founded system software company Perihelion in 1986, then moved on to start pioneering ISP UK Online in 1994 which he sold to EasyNet in 1996.
With a computing career starting in 1975 there's not a lot of areas that Tim hasn't seen: hardware from an IBM 370 through a set-top box to Android phones; languages from BCPL to Java; operating systems from MVS to embedded systems.
Full details in a detailed CV if you're really interested.
Technical Due Diligence
Tim is an independent consultant specialising in providing Technical Due Diligence services to companies - often Venture Capital funds - considering making investments in high-tech areas. He also offers strategic consultancy and business plan preparation, often to companies who have recently had or are seeking such an investment.
His Venture Capital work started in 1997 when his long-standing colleague Hermann Hauser first considered starting Amadeus Capital Partners. One of the investments he advised on there was the purchase of Content Technology from Baltimore at the height of the dot-com boom, leading to the funding of industry leader Clearswift and their MIMESweeper product line. He then worked with Clearswift for over ten yoears advising on their IPR strategy.
Another project was Kennet's funding of NTR Global, a SaaS leader offering remote control access to PCs. Again Tim advised NTR on their patent and IPR strategy after the initial investment.
Other customers include government funded organisations such as Rainbow Seed Fund, NESTA and PartnershipsUK. He has sat on gateway reviews for large government IT projects.
Tim has provided advice on raising funds to a number of small companies. If you are thinking of raising money via equity give us a call for impartial advice.
Tim can also offer systems and advice on computer-based telephony based on the Asterisk Open Source full featured PBX.
In the past Tim worked extensively with Computer Sciences Corporation, providing e-business strategic advice to many large corporates. He has also provided technical advice to internet pioneers such as lastminute.com. He wrote the expert's letter for the pathfinder prospectus for the admission of Endace to the Alternative Investement Market (AIM).